the end-user experience, including graphics, buttons, and charts. The dashboard can be used to edit the setup of the user-facing program.
Dasboards Tab:
Hover over the Dashboards tab for the option to create, open, and manage dashboards. You can also assign groups to work on specific dashboards and edit dashboard information.
New Dashboard:create a dashboard by designating a name and description. This is where you will determine the height and width of the dashboard. The standard for a full screen dashboard on an HDTV is 1920x1080 pixels.This can be edited later. You can also set a permanent ID, which is a precise URL to a specific dashboard.
Open Dashboard: navigate between dashboards
Assign Groups: assign groups to a specific dashboard. Groups must first be defined in the Admin tab
Manage Dashboards: edit dashboard names and descriptions, or delete dashboards
Live Dashboard:
In this screen, analysts can manipulate inputs. The workflow will run automatically when inputs are changed and update the dashboard. While the workflow is running, affected components will be highlighted with a blue colored box. Errors will be highlighted in red.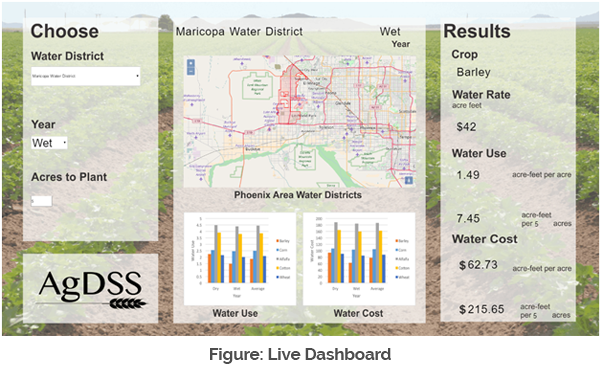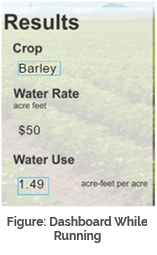 Setup:
Components to the dashboard can be moved around through the Setup feature. Simply right click on the dashboard, and select Setup.
Within the Setup Mode you can:
Edit the Background with a right click and "Import background" or "Delete background." Backgrounds should be the precise size of the target system. For instance if one would like to show a full screen dashboard on an HDTV the size of the background should not be larger than 1920x1080 pixels.

Drag-and-Drop widgets to different places. Elements will automatically snap to other elements to ease the alignment. If pixel precise alignment is required the x, y, width, and height values can be set in the editor.

View Changes with a right click and "Reload."

Exit Setup Mode with a right click and "Exit."